Welcome to our page of cheap women's accessories at Simply Delicious. Accessorizing your outfits may come naturally, you can't walk out the door without your watch or earrings on but for others they are something overlooked easily. It has been said your essentials can help to make the outfit and here at Simply Delicious we totally agree with that statement.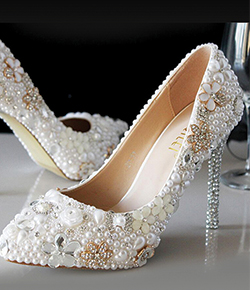 You can have the best outfit or sexiest dress and still be missing something vital with your look. When the moment comes when you put on that silver cuff bracelet or those dangling feather earrings you now have a complete outfit that will be sure to stun everyone who sees it. You don't have to spend a fortune for the perfect accessories to embellish your look and complete the style you are going for; you can find cheap women's accessories without sacrificing quality here at our online store. Our affordable and classy accessories will give you the bling and glimmer you want and help make any woman shine in her own unique way.
Please click on the linked text or image below to find more out about each product. You will find the the very best in ornaments, trimming and embellishments at our website. We hope you discover what essential you are looking for!
CHEAP WOMEN'S ACCESSORIES
Look for us to add more sexy and cheap women's accessories in the near future. Make sure you check back soon!