Drag Queen Clothing and lingerie is captivating, sassy and sexy! Every queen deserves to look and feel her best in our provocative apparel.
Simply Delicious is a friend to the LGBT community. We are proud to have collections of drag queen clothing for female impersonators, tranny drag show performers, entertainers, cross dressers, show girls, strippers and the transgendered community.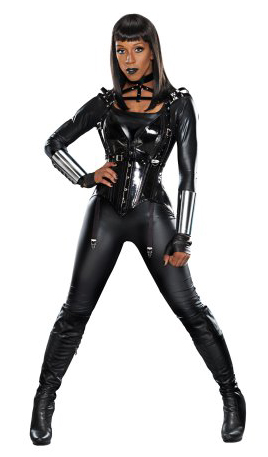 We understand that it can be difficult finding clothing that fits properly to all your curves and "lady bumps" which is why we have this special section just for you. Why make shopping even more difficult trying to find your look at the department stores?
Here at Simply Delicious we cater to your every need no matter how you identify yourself. We have a line of sexy, comfortable and feminine style clothing and accessories made just for you special "women" out there. Our intimates and clothing come in a wide variety of sizes and plus sizes for the woman with the hourglass figure. Our sizes account for different body types  because no one is identically proportioned. Here you are sure to find the perfect fit in whatever pieces you desire, costumes, club wear, undergarments, lingerie and sleepwear just to name a few. Now, you have the option to be as bold and daring as you desire with your attire. This section is also pretty popular among those sissy boys too. So, check out all we have to offer you "special" ladies.
We invite you to take a look at our fabulous selection of sexy drag queen clothing below.
DRAG QUEEN CLOTHING
Look for us to add more and more drag queen clothing in the future. It's going to be pretty intense. Come back soon!