Simply Delicious takes great pride in our women's plus size fashion section. You can dress smart and flatter your figure with our collection of plus size sexy women's clothing.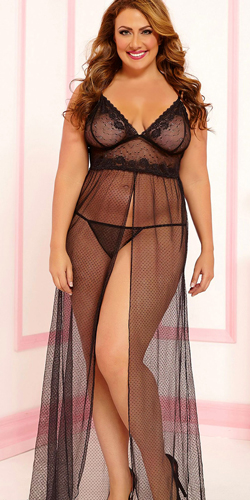 We have all the latest plus size fashions you've been looking for to stay on-trend. Take any one of our plus size dressy tops out on date night. But we don't just stop at dresses! Flaunt your curves with our effortlessly chic plus size women's clothing. We have a huge selection of babydolls, chemise, corsets, dresses, leather and lingerie for your convenience.
The curvy ladies out there want to be in style, they want to feel sultry and sexy and they want to look and feel fabulous. Take any one of our plus size dresses out on date night and dazzle the person you are with. Head on over and browse the many different styles we offer in our women's plus size fashion category. Whatever your style you'll find everything you want to add to your closet right now at Simply Delicious!
Discover our sizzling selection of sexy women's clothing below. Just click on the image or text link to find out more of our large size fashions.
WOMEN'S PLUS SIZE FASHION
Make sure you stop back again here. Simply Delicious plans to continue to add more and more products in women's plus size fashion.