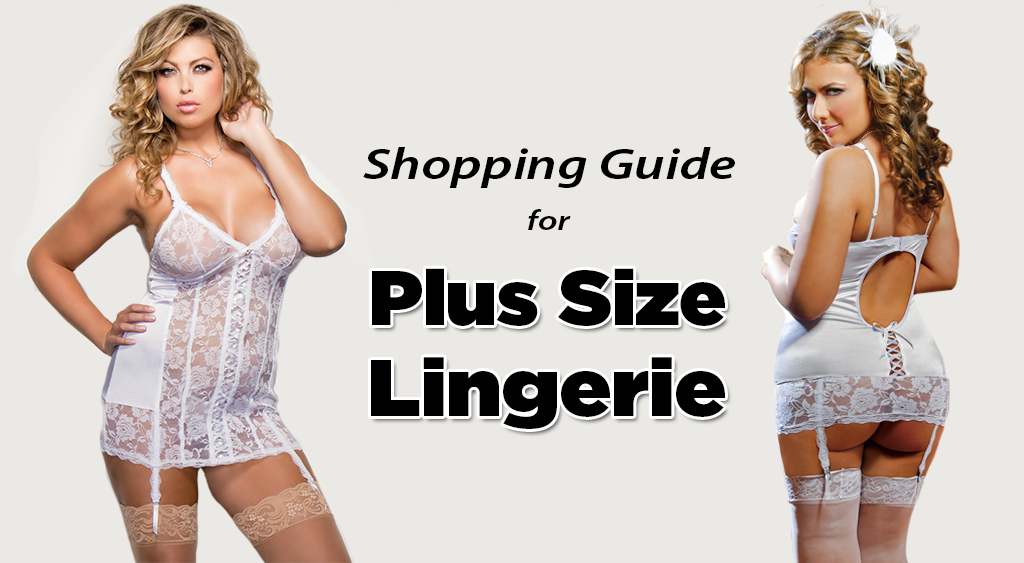 Welcome to our blog on tips and shopping guide for plus size lingerie. When most shoppers think women's intimate apparel, they think sexy and vibrant. However, they don't often realize just how many varieties of lingerie and undergarments are out there to accentuate the lovely curves that you have. Let the tips below be your shopping guide for plus size lingerie and curvy clothing.
No woman's body is the same. We all have flaws, like it or not. We weren't meant to look-alike. Some say that beauty is in the eye of the beholder. That meant that people saw beauty in many variations. From the inside out, we need to shine. We all want to look and feel confident as well as appealing from the inside out.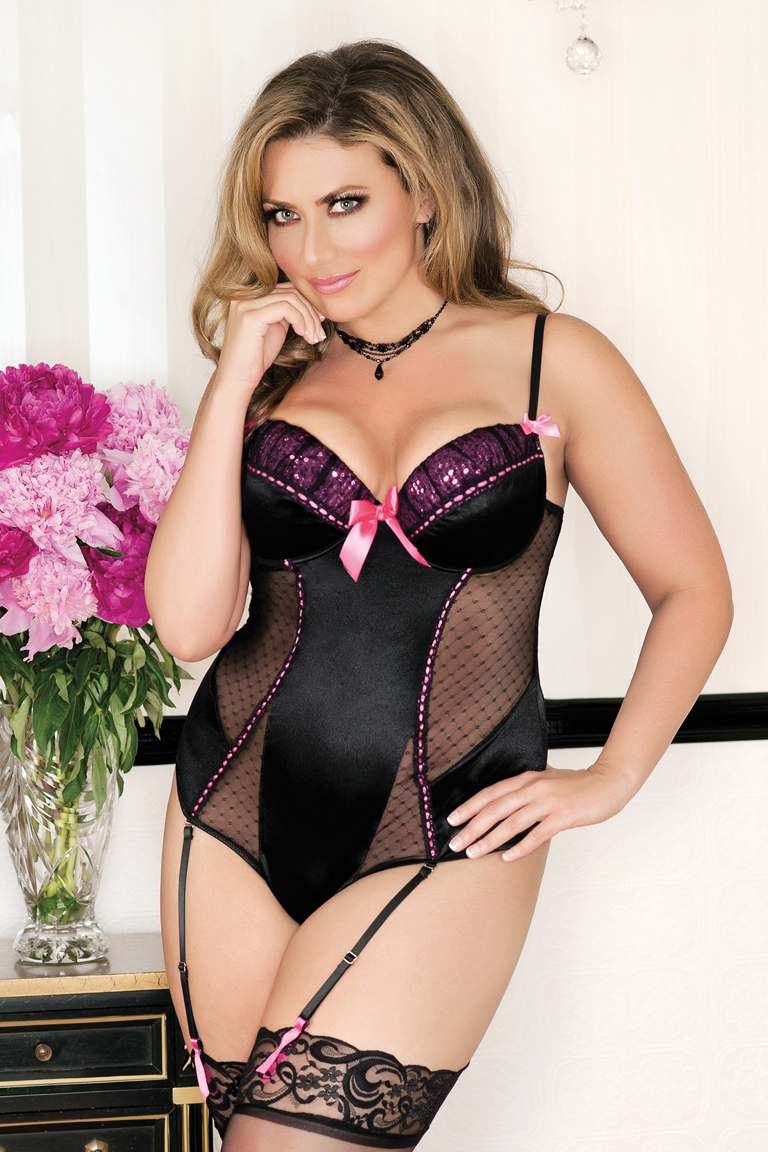 Lingerie pieces should for the most part be a natural reflection of one's personality. Now, if you are somewhat of a 'shy gal,' your personality will show that you like the layered look of long sheer gowns that will enhance your body without baring it all. If you are fun, flirty and ready to play, the sky is the limit and boutiques have something special for you!
The internet is good resource for plus-sized women. Many businesses have opened their virtual stores and specialize in nothing but full-figured lingerie. With a click of the mouse, you can find an elegant babydoll or an alluring chemise. You may also find yourself searching anonymously for something a bit more risqué like crotchless bodystockings.
Your goal is that you need to find an intimate apparel that fits you accordingly. Nothing is going to make you feel less comfortable than if what you're wearing is digging in, binding or sitting awkwardly. Find little things that make you feel good and that inner confidence will shine on the outside with help from our shopping guide for plus size lingerie.
To avoid drawing attention to a particular area on your body, the best thing to do is find somewhere else to emphasize instead. Garter belts are actually a great way to highlight your favorite body parts while subtly covering areas you feel less confident about. If you're not that comfortable with your thighs, but love the curve of your butt, look for panties that are real showstoppers with intimate detailing. Make the most of your favorite parts of your body and work from there to find pieces that coordinate and complement.
Because being fat, or having body fat is still so stigmatized, allowing ourselves to be seen in items of clothing that are more revealing becomes a frightening concept. The thought of wearing a bikini or a bra and panty set can make some people's skin crawl. Even walking around the house alone, dressed in a satiny slip or lace underthings can feel scary to some. Most women often fear our bodies in their most natural states.
Let's face it, we all dislike something about our body. If you dislike your hips or waistline, you will want to draw attention to the upper part of your body. Indulge in plus size erotic lingerie and bras designed to produce cleavage and accentuate your curves.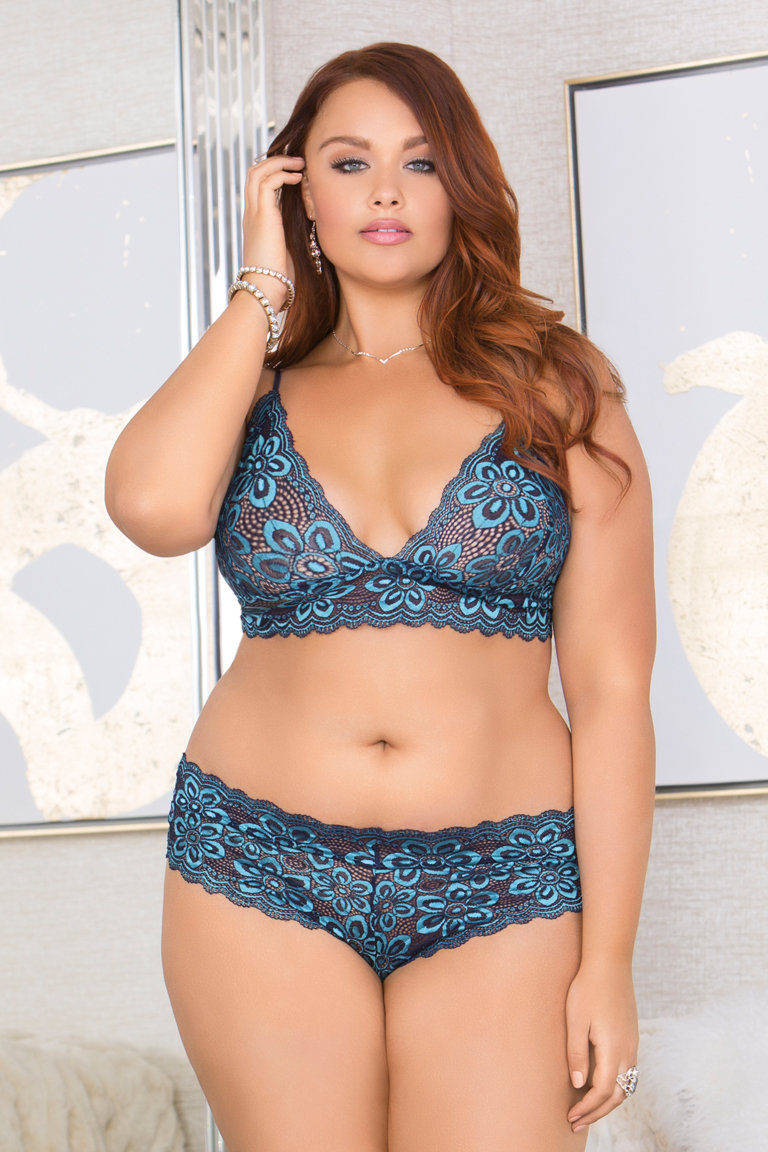 There is not one body that has been created equally. Take a good look in the mirror and identify what you love and don't love about your body. Ideally, you want to get a little bit closer to loving your body and accepting your size as a part of who you are. We all have parts of our body that we love, and then there are those that we like to try to hide.
According to the latest figures, plus size women are growing in numbers. Women with curves tend to not find lingerie that they like online, simply because no one will carry it. To this day, online stores are still ignoring women sizes 16 and up. As a result, Simply Delicious takes pride in catering to the plus size woman. It's taken years for searching for the best lingerie that is not only available in regular sizes, but yet in plus sizes too. Since 67% of the women in the United States are plus size, there needs to be somewhere women can shop to feel sexy.
The best advantage of at an online boutique is that not only do you not have to deal with sales associates. Most don't understand what it is like to be a plus size woman. Rarely can you find more than a few nice selections in a woman's intimate apparel shop because they simply do not cater to you. We live in an era now when we know that feminism is all about equality and the freedom to be ourselves. This can be any type of woman, showing off the more vulnerable aspects of our personalities can result in newfound strength.
At Simply Delicious, we will treat curvy women like family. We excel in your solution for your shopping guide for plus size lingerie After all, our job is to make you happy, feel great and look intoxicating. We invite you to follow us on Facebook or Twitter for the latest updates and ideas for fashions.