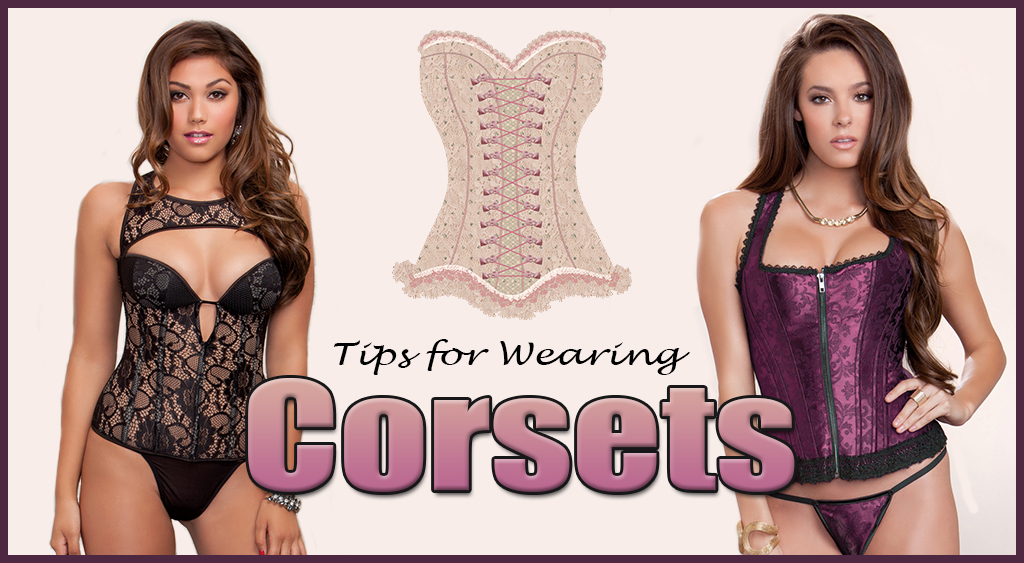 Welcome to our blog on tips for wearing corsets. There certainly is something to be said about wearing lingerie. It is something feminine that can take an average ordinary day and turn it into an extraordinary day in the blink of an eye. There is also a misconception that corsets can only be worn by certain body types. Just remember, there are no requirements for you to wear a corset. Take a look at our advice and tips for wearing corsets.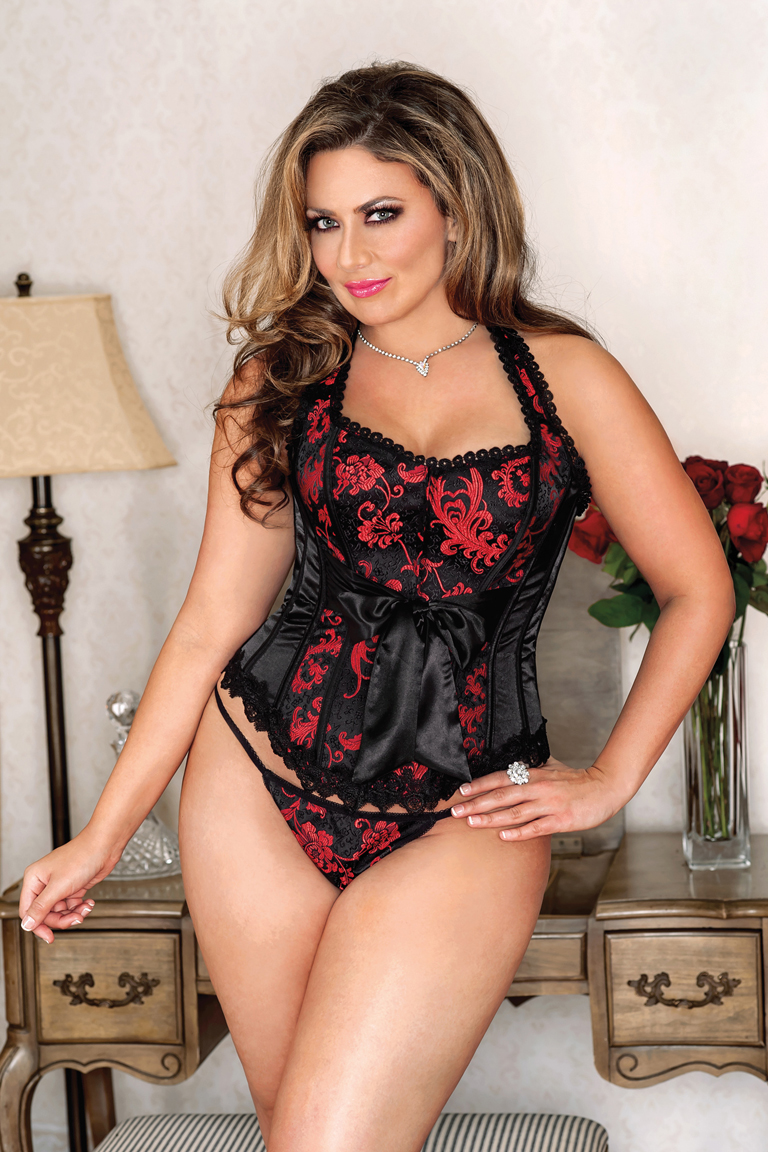 Intimate apparel is what every woman feels confident and sexy wearing. It brings out an inner sense of beauty in all of us and it really makes us feel quite radiant. Regardless of your size and your age, a woman has that sort of ability to razzle dazzle her mate when she slips into something spectacular.
There are a variety of reasons why a woman wears a corset. Most women will tell you that they put them on to tuck in their torso. Corsets have crept into a fashion statement by a number of celebrities started back in the 1980's. The most known of them all, pop icon Madonna, who ideally wore it better than anyone.
This trend is increasing in popularity with the youth as well as with the everyday woman who is looking to step outside of her comfort zone. Women everywhere are admiring these corsets and looking for a variety of ways that they can feel alluring and sensual. While out and about, you may also catch a glimpse of women flaunting her corsets and jeans. Either by strolling along casually for a night on the town or just out to dinner with friends. Corsets aren't just any piece of sexy women's lingerie, today they are a true fashion statement.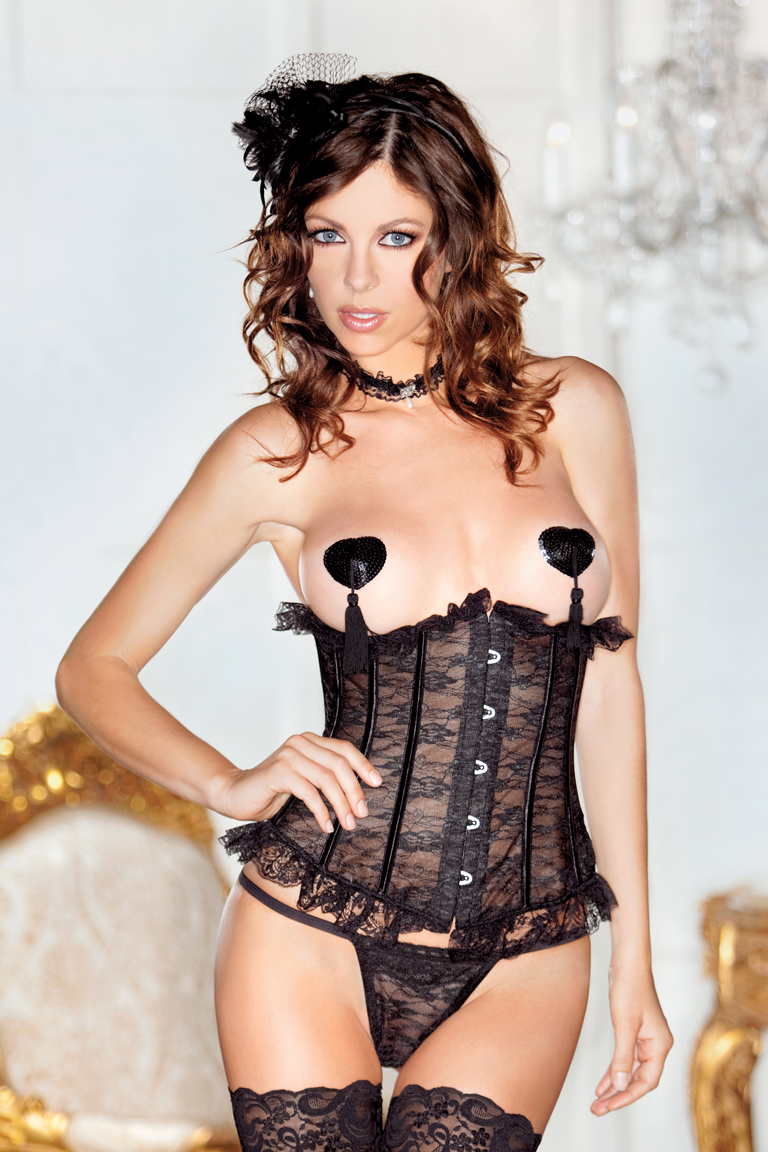 There are different types of corsets. There are Victorian, leather, tight, bondage, full bodice, three-piece corset with garters, plus sized and most importantly, bridal corsets. You might even find it hard believe that there are even topless ones. Why do women love corsets so much? They hold everything together and accentuate a woman's torso so that she not only looks fabulous nonetheless she feels fabulous wearing one too. She feels slim, pretty and shapely when she slips into a corset.
There are so many tips for wearing corsets to keep in mind. Like, which color do you choose? Find a style and color that brings out your skin tones and looks good on you. We sell a variety of corsets at Simply Delicious. They will fit well all the while hugging your curves. Any number of our corset and bustier selections will embrace a woman's body. You will find classy and racy pieces that will definitely get you noticed in and out of the bedroom.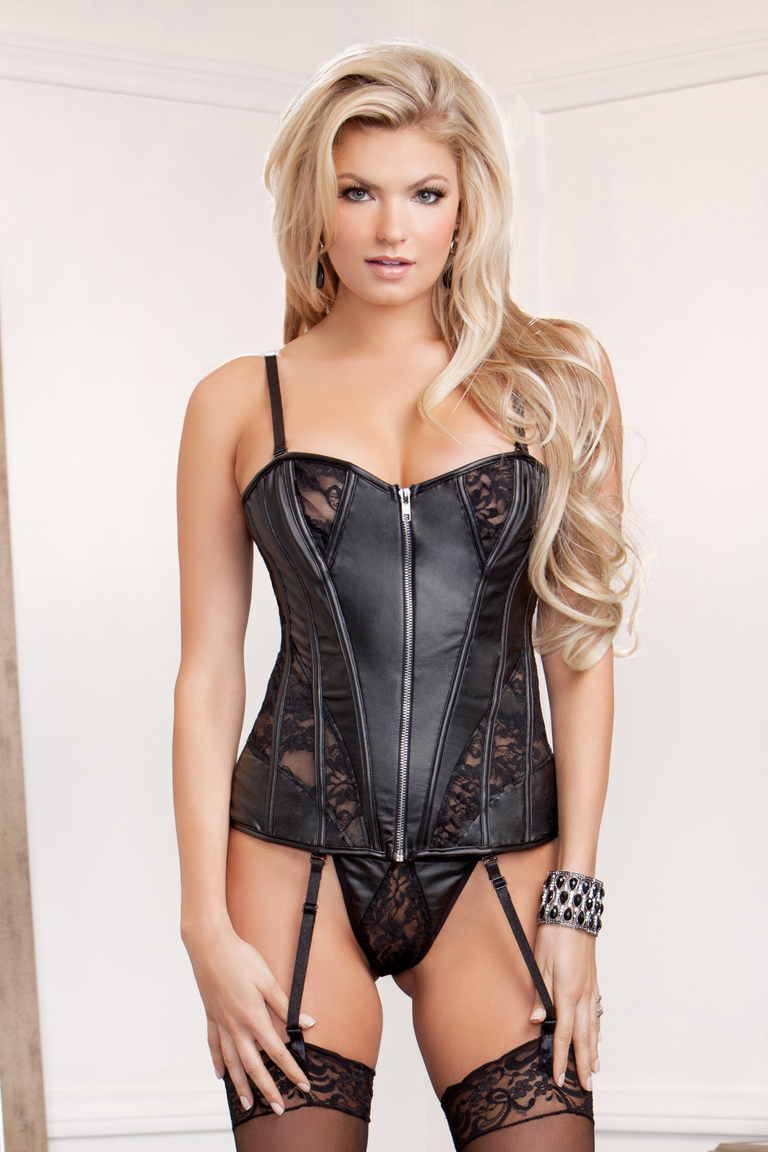 Women diligently spend a lot of time choosing which lingerie items to purchase for themselves. Ladies…the corset is a definite must have piece! Please though, but don't forget the thigh highs as these not only compliment your intimates but they complete the attire. Women are L-O-V-E-D in sheer stockings.
If you have never worn a corset, you should certainly take a gander and purchase one. Corsets have become extremely popular since every woman really wants to look her best. Keep in mind please that it is important that all women know their corset sizes before they place any orders online. The reason by rule of thumb is that generally a ladies' corset size is often one size bigger than her bra size, so make sure that you know your precise size. This is quite helpful when you are buying your corsets online.
We hope you were inspired on our article for help and tips for wearing corsets. It should be an empowering experience. We offer a number of selections that are popular, nevertheless there is one that is classy and super chic, all the while standing alone catching ones eye all risqué and radiant! Corsets offer control and connection with your body. It has a way of making a bold statement while screaming "wow!"
As always, we invite you to follow us on Facebook or Twitter for the latest updates and ideas for fashions.