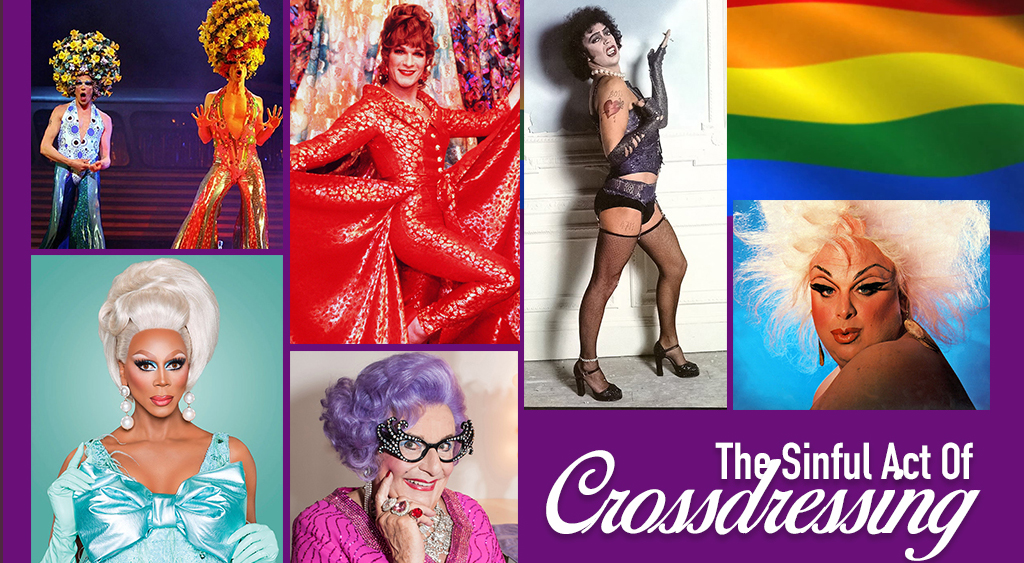 You might ask yourself sometime, what the true definition of a cross dresser is? Many of you may already know but for those who do not; A cross dresser is when a person wears clothing, costumes, lingerie of the opposite sex. There are many reason why a person does this. Some do it as a matter of seeking comfort or pleasure, nonetheless it is not confined to just this.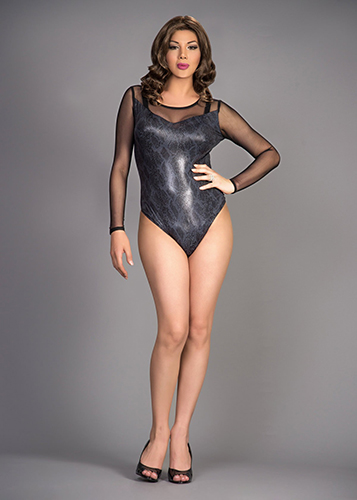 The term cross-dresser, drag queen and transvestite are unalike. We'll go over them in this article. Some people cross dress to tell a story such as in theatre, a play, or ballet. Some do this for domination. So, is there a difference with a cross-dresser, a transvestite, a drag king/queen?
What is Cross-Dressing?
Cross-dressing is an act of behavior without any determined cause for what they do. For the individual, liking who they are when they cross dress makes them feel whole as a person. They seek a more appropriate feminine image so to speak.
There are a variety of categories that a cross-dressing can fall into. Some do it only socially such as for Halloween parties, while others do it purely as a fetish. The last group is a subcategory referred to as 'bigendered.' This is when a man feels deep in his soul that he is a woman and wants to be seen as a woman both in private and public.
Cross-dressing goes way back throughout history and is different in society nevertheless, men and women do this because it makes them feel good about themselves. Some people have done this to disguise as a male when they might very well be a female, or visa-verse. Gender disguise has been lurking for decades. So, is a cross dresser gay? Many people would think, yes, but the answer is no more often than not.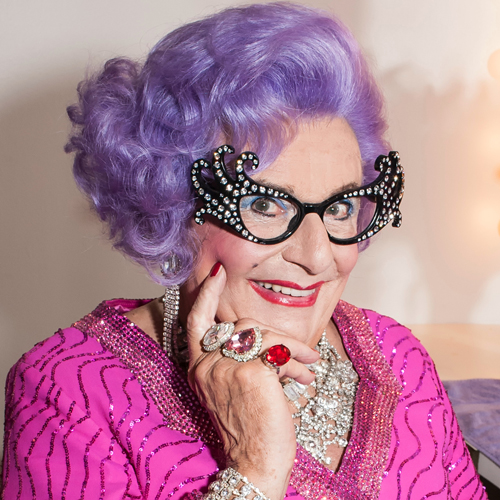 One of the more famous cross dressers is Dame Edna Everage. She is is a character created and performed by Australian comedian Barry Humphries. Throughout the 1980s and 1990s, Dame Edna became increasingly known in North America after multiple stage and television appearances. Another well-known comedian, Eddie Izzard, has a history of dressing in gender-bender clothing.
Culture unfortunately has had over the years  some really diverse views on this matter. I met someone recently who told me that as much as he wanted to come out as a cross dresser, nonetheless he was taunted and called a sissy when he did. Tell me, why would others belittle someone who was simply trying to just be himself?
He stated to me that men are seen as a masculine type and if others of their sex are dressing and acting differently they cannot relate. Perhaps a guy is just not comfy being in a males clothing? Maybe they don't quite feel adequately like a male inside. The man that I spoke with told me that high on his list of reasons for cross dressing was stress. Yes, you heard it correctly, stress.
I am told dressing as the opposites sex is a huge outlet for this action of behavior and at the same time men feel that is is a definite tension reliever.
Other forms of Cross-Dressing
Transvestites on the other hand, want to dress up and go out dressed as the opposite sex as much as possible. This includes getting all dollied up in wigs, perfume, jewelry and make up. To many this is quite the obsession. The bottom line is that some men (no ifs and or buts) enjoy wearing women's underwear/clothing.
Last but not least, a drag queen is often seen as acting in a very exaggerated feminine quality of life. Most do it for self-expression, to feel comforting and to make a statement in culture. For many, this is a normal way of life. Drag queens are artists in more technical terms. They like art in the form of acting, street preforming and some even preform for others as a specific artist singing and dancing for the public.
Starting it off in film, was the performer, Divine. Closely associated with the independent filmmaker John Waters, Divine was a character actor, usually performing female roles in cinematic and theatrical appearances, and adopted a female drag persona for his music career.
Perhaps the most infamous drag queen is RuPaul. RuPaul Andre Charles is an American drag queen, actor, model, singer, songwriter, television personality and author. He is well known for the phase "You Better Work!" "RuPaul's Drag Race" is currently the most popular show on cable network LOGO.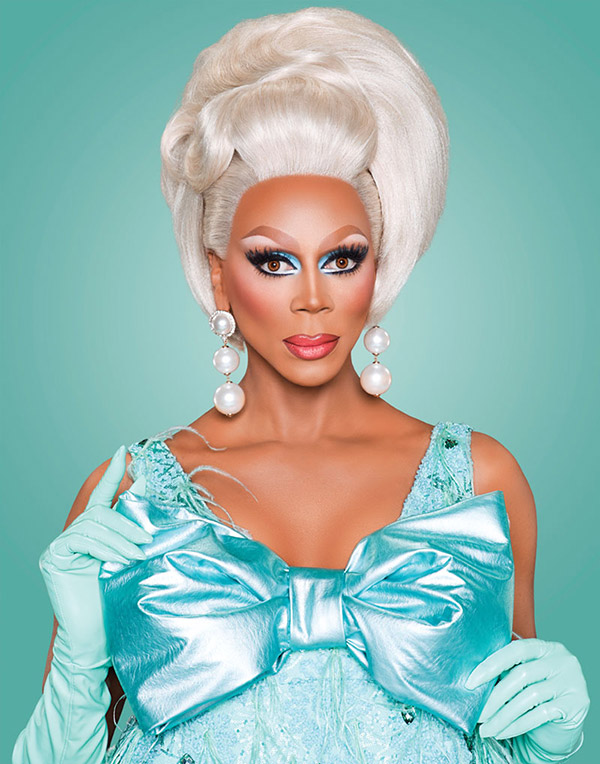 All this history in the modern-era all leads to many questions, like, why can a woman wear her husband's dress shirt to bed and it is sexy as hell yet a man cannot think of stepping foot out of the bathroom for bed in his wife's bra and panty set? The answer is that society just deems it not right for a man to do so. Hey folks, newsflash, this is the twenty first century and times are changing.
These terms are no longer hidden. They are out in the public more and the people that are these cross dressers just want to be treated like human beings. Next time you see one, perhaps you should simply admire them, for they are doing something far more than the normal 'Joe' would do and they are being their true self. They do not care nor do they need your permission. They are courageous and unique and they certainly deserve to be respected.
We've been hearing about transgenders the news quite often lately and you might ask yourself what is the difference between transgender and transexuals. Many people confuse transgender and transsexual people with people because they see two groups of people who would like to choose their own gender identity and sometimes those choices require hormonal treatments and/or surgery. These are similarities. It is true, that some people who have intersex conditions also decide to change genders at some point in their life, so some people with intersex conditions might also identify themselves as transgender or transsexual. In spite of these similarities, these two groups should not be and cannot be thought of as one.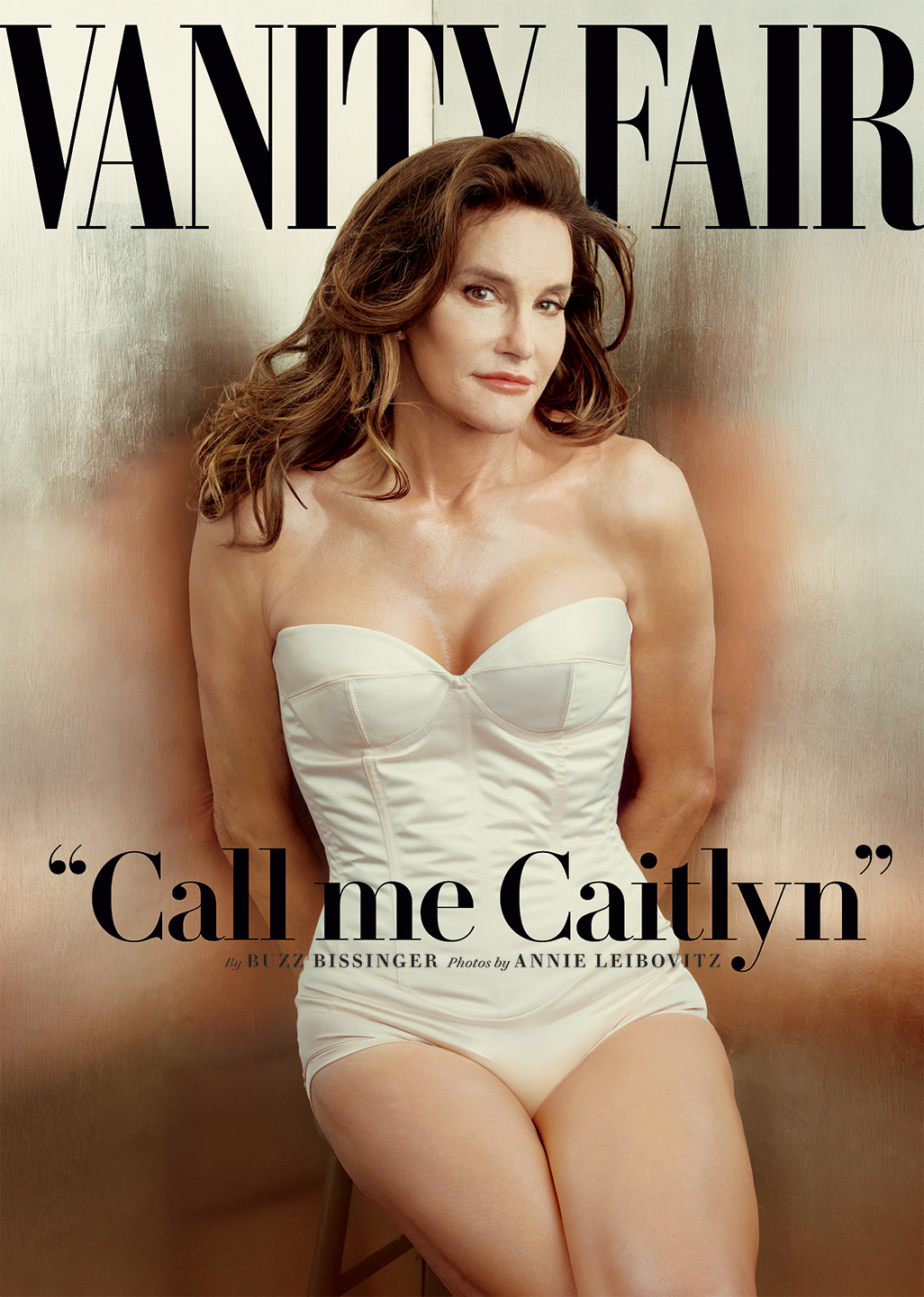 Perhaps the most known transgender is Caitlyn Jenner. She has been called the most famous openly transgender woman in the world. For many years she experimented discretely with cross dressing. In April 2015, she publicly announcing her name change from Bruce to Caitlyn. She said she has never been sexually attracted to men, but has instead always been sexually attracted to women, and that, keeping in mind the difficulty people have understanding the difference between sexual orientation and gender identity, she will identify as asexual for now.
Popular movies in pop culture about cross-dressing and transgenderism include, "Some Like it Hot," "To Wong Foo, Thanks for Everything! Julie Newmar", "Transamerica", "Hairspray", "Flawless", "Rocky Horror Picture Show" and "The Adventures of Priscilla, Queen of the Desert." In the world of television, Jamie Farr took cross-dressing to a whole new level in "M*A*S*H". Who can forget Archie saving the life of a female impersonator in "All In the Family?" or the Tom Hanks tv show "Bosom Buddies." More recently, shows such as "Transparent" and "Baskets" are ground breaking shows.
At Simply Delicious, we specialize in providing you the best quality club wear, evening wear, costumes, wigs, stocking, thigh highs, lingerie and bridal wear. We'd love to help you find what it is that you are looking for to look fabulous so take a look at our website and don't be shy. Our items arrive to you in a plain package without our label plastered all over the box. We understand your wanting to be discrete and we value your privacy. We invite you to shop with us!
While some people feel daunted by the behavior of men/women who cross dress. I say, just be you. In closing, Lady Gaga said it best. "God makes no mistakes, you're beautiful in your own way…we were all born superstars, so don't hide yourself in regret, just love yourself and you're set…baby I was born this way."
Check out the amazing video below for an excellent example of the steps taken for cross-dressing.