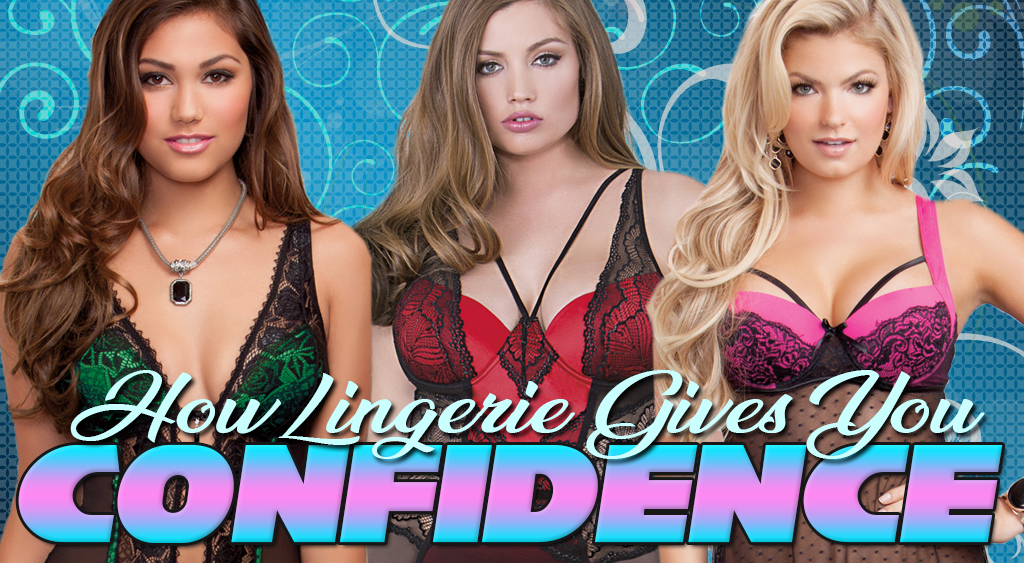 Do you think lingerie gives you confidence? What makes you feel sexy? The answer may very well be lingerie. You might be surprised to find that it doesn't really have to cost a lot of to find beautiful women's intimate apparel that will make you shine. When it comes to buying women's lingerie, some may be perfectly happy spending just a few bucks, while others might spend a fortune. When it comes to lingerie empowering, finding the right piece can actually make a difference.
Let's get one thing straight, this is about you, and you only. You aren't shopping for your sister, or your bff or neighbor — you are shopping for YOU! Most men will not know the difference between sizes, so ladies, don't be so critical. It's all about looking good and feeling great.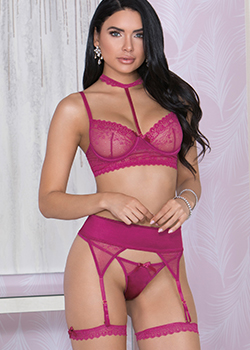 It is all about finding your comfort zone, and your inner confidence. Feeling good in your lingerie is imperative, regardless of whether anyone else will sneak a peek of you in it or not.
Today's lingerie fashions are to be geared towards every sized women. Tall, thin, small, plus sized, all of which desire to not only feel comfortable, but feel sexy and wanted by their other half. Some ladies may want to wear sexy underwear on a daily basis to boost their self-esteem while other might want to wait for an intimate night. Point being, just knowing the fact you have lingeire can not only boost confidence, but there's a sense of freedom involved.
Lingerie can make a statement to represent for really who you are in the inside, as it allows you to express who you really are. It is not only worn for your partner but also for yourself. Let's take a look at this even closer to give you some good advice on how lingerie gives you confidence….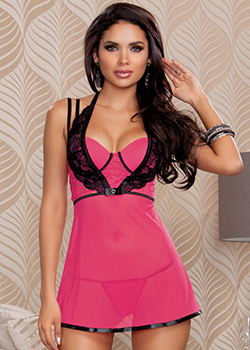 Wear Styles that Compliment your Body – Boyshorts, thongs or g-strings? Which is the most appealing? Truth is, they're all sensational. It's not what you wear, but how you wear it. If you wear a g-string but spend all day picking at your wedgies — not so sexy. If you wear a g-string for your significant other and then spend the entire time finding objects to shield your behind—  not so sexy. But wearing boy shorts while flaunting? Very sexy.
Confidence —  Like your favorite hand bag and credit card girls….you should never leave home without it. Nothing is sexier than confidence. Confidence is KEY and what comes with that, sexiness. Point being, lingerie gives you confidence. So what are you going to do? Flaunt what you love, cover what you don't and honey — savor the moment. If you act like you're hotter than the sun, you'll eventually start to feel that way and eventually act that way. Which, as a result, will make you feel that way. You can also chose to purchase a wide variety of colors and styles of bras and panties. On the appropriate day, you can choose what fits your mood.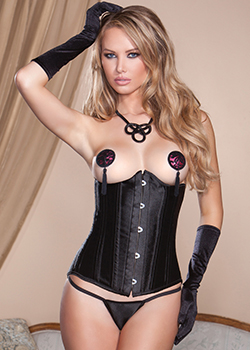 Provides Support — Another reason why lingerie is important, is how much support it will provide. Push-up bras and sports bras will help keep everything in place and lift the bust up to help prevent sagging. They will help keep the breasts together and so they appear bigger. Sports bras move all the support and weight of the bust towards the back. This this create less wriggling of the bust when running. Garter belts are amazing function garments that keep stockings from falling down your legs. Bustiers and corsets are an extension of a bra to help keep that hourglass figure. Teddies are fitted bodysuits that are designed to make the body appear slimmer and more seductive. According to most studies, more than eighty percent of all women are wearing the wrong size bra so it is key to choose the bra that is right for you.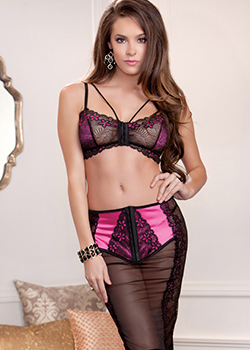 Spices up a Relationship —  Lingerie can certainly put some spark back into a dying relationship. It's never been a big secret that women are attracted to lingerie. Lingerie such as babydolls, teddies, corsets or even garter belts can create an eye-opener for a partner. While the significant other craves their lover wearing lingerie, it's good to remember that women themselves, enjoy wearing lingerie even more. Good lingerie can make a woman feel sexy, no matter what she is wearing on the outside. Inside, she knows that she is wearing desirable lingerie and it gives her confidence. That feeling of confidence is what will re-introduce some passion back into both of your lives.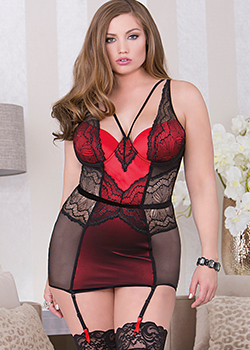 Lingerie and underwear is what we wear closest to our skin, so choosing what feels best sends a signal to your brain that you deserve beauty in your life. Women might also wear control type panties if they wish to flatten their stomach and behind. Women with small chests might wear push up bras or padded bras to give them more cleavage and allow their clothing to look better on them. In the mirror, a woman could study herself in lingerie and like what she sees as she will often purchase products that will enhance her figure to hide her flaws.
In addition to being figure flattering, lingerie is the pathway to someone feeling sensual. Remember, as we keep repeating, lingerie gives you confidence. Imagine wearing a worn out bra or an old pair of panties. It's not going to give you any type of boost. Now, imagine how you feel in something pretty and lacy….MUCH improved! To keep your wardrobe in order, shoot for three pairs of panties per bra. Also, even though your stockings might not be in style, if they make you feel more powerful, wear them anyway!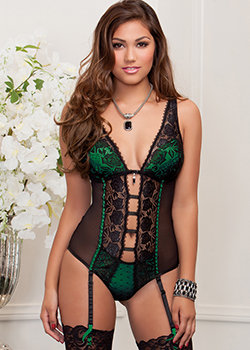 Lacey panties, stockings, push up bras, corsets, bustiers, garter belts and thongs will certainly give that extra little boost of confidence. Choosing to wear lingerie underneath clothing makes a woman feel more like a woman. It celebrates sexuality no matter what size she is.
Remember, confidence in what you are wearing not only makes you feel good but it attracts people who appreciate those qualities. The goal, after all, is to impress yourself. When you impress yourself, you'll automatically impress others.
Have you checked out our selections of lingerie at Simply Delicious? Take a few minutes out to let us help you. Find what lingerie will be the perfect confidence builder for you. We hope you enjoyed our article on how Lingerie Gives You Confidence.
To keep updated with all of our sexy women's lingerie, please follow us on Facebook or Twitter.