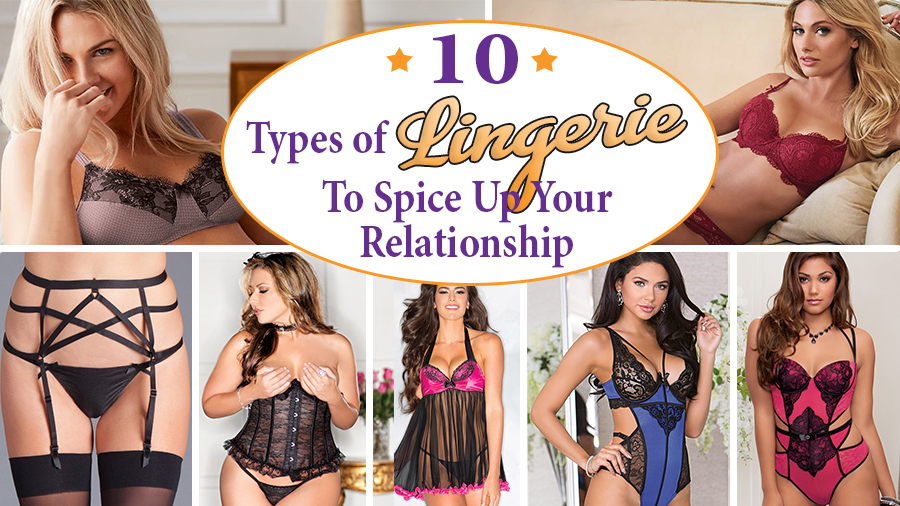 Are you looking for what types of lingerie that can spice up your sex or love life? Lingerie is the perfect way for women to self-indulge and feel sexy about themselves. It includes garments like undergarments, silk robes, nighties, etc. Undergarments come under the category of lingerie but lingerie cannot be described as an undergarment. This is because the whole point of a lingerie is to feel sexy.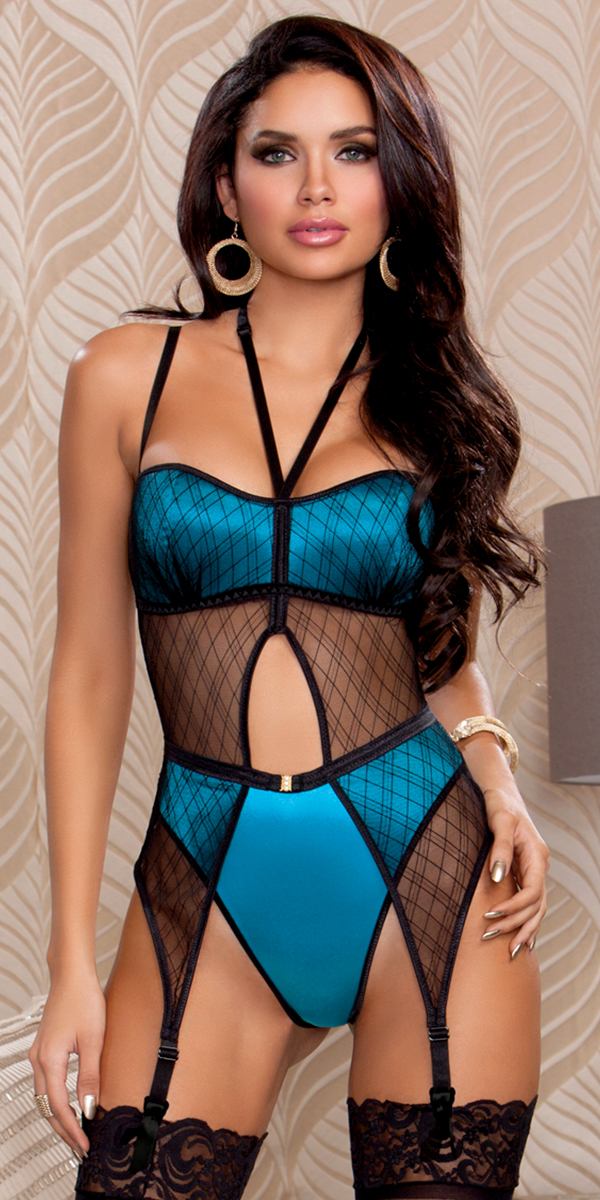 Lingerie is a perfect way to show off a women's body as it flatters it and makes the woman look more sexually alluring. It is mainly meant to be more commonly seen by the woman's partner to entice him and what better way than to wear lingerie and be an eye-candy for him? Men tend to buy their partners lingerie for just that purpose and to increase the level of intimacy in the relationship. It can literally make you feel confident and body-positive about yourself.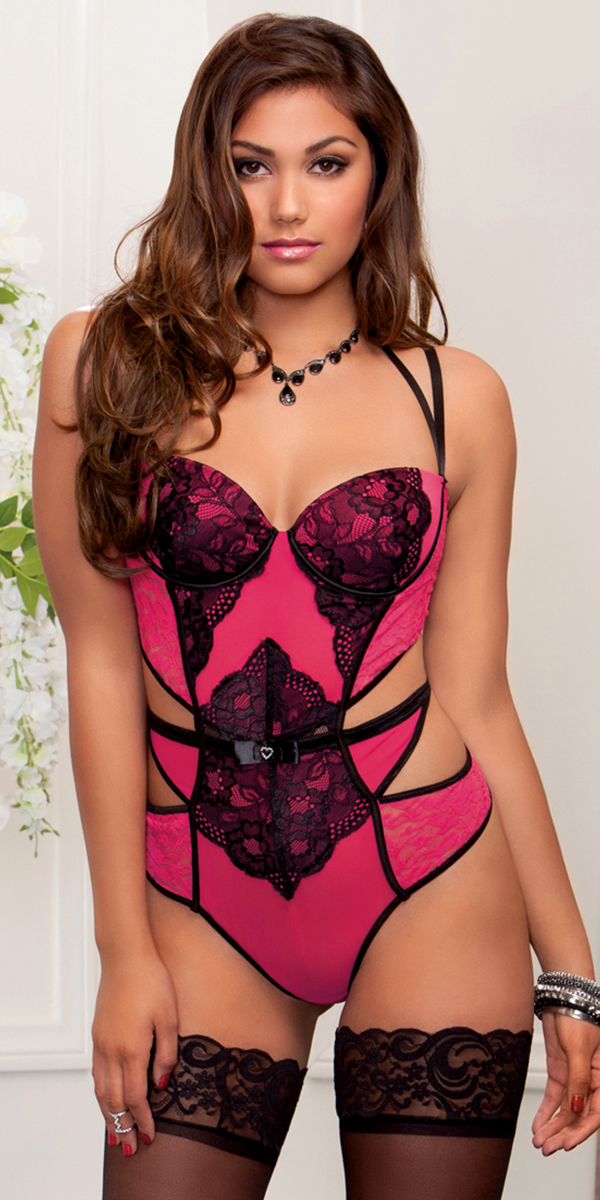 Most women usually buy and wear lingerie to impress their partner but some women do it for themselves to feel empowered. However, women do not buy lingerie as much you'd think because of the high prices. But of course the price is justified because of the expensive fabric being used to make them and the intricacy of the designs on them. The fabrics used to make lingerie are silk, lycra, chiffon, satin, lace and are light-weight, smooth and sensual.
Women question the difference between a bikini set and lingerie, as both of them cover the same parts of the skin. The answer is that the material being used, in both, is different. Yes, they cover the same parts of the skin but lingerie is classified as 'fancy' undergarments. While bikini sets are just described as swim wear. They do not come under the 'look sexy and sensual in the room' category, as a lingerie does. Plus, it is made out of thin and water-proof fabric.
Here are a few different types of lingerie that are must-haves for women wanting to buy lingerie to get in touch with their femininity:
10. Garter Belt
Starting our list of different types of lingerie are garter belts; which can be worn around the waist. The thin strands of fabric hanging from a garter are used to hold the stockings up and keep them in place. You can wear them under your dress or skirt as well. Garter belts usually come with sets of corsets and bustiers but you can buy it without a set as well. A number of women like wearing garter belts because it makes them feel sexy.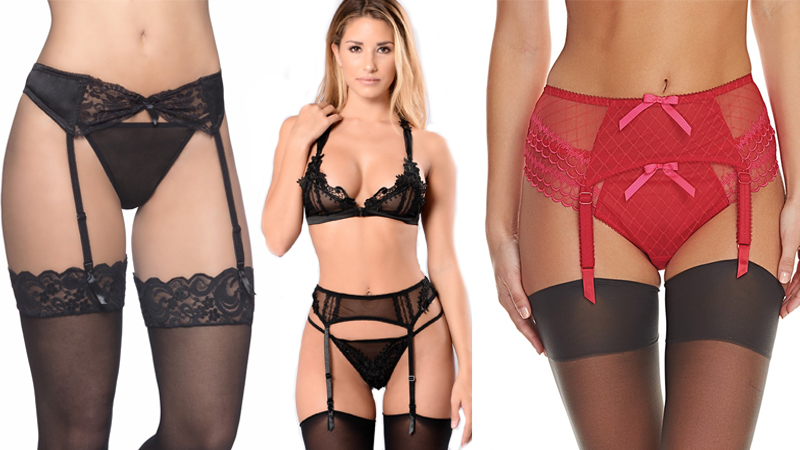 ---
9. Peignoir
A peignoir is an outer-garment and more commonly resembles a robe. Peignoirs are sold with a matching undergarment set and is usually made out of see-through materials such as chiffon.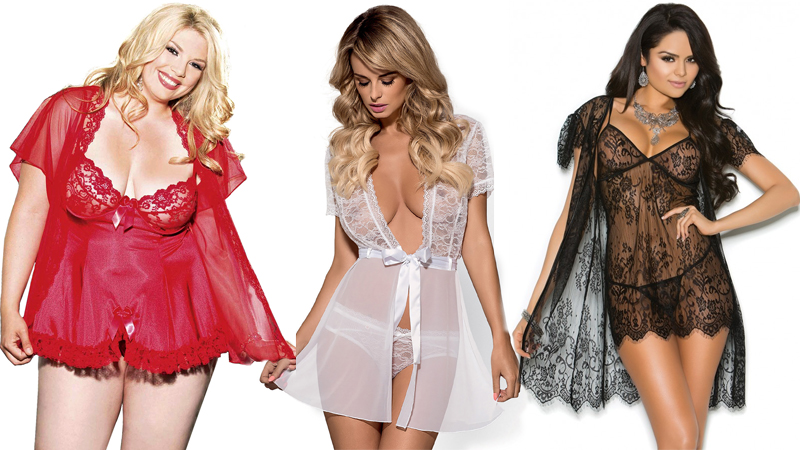 ---
8. Matching Sets
Having matching sets truly makes you self-satisfied. As if you have everything under control. You can get matching sets in black lace or something girly and pink or in red colour. Whatever you fancy.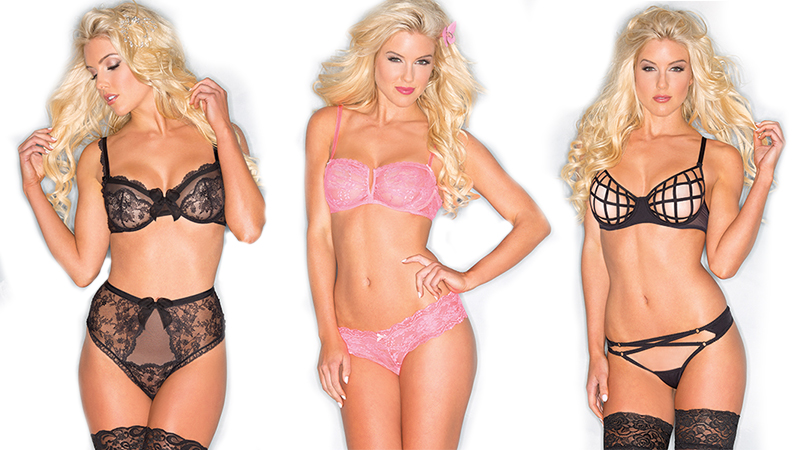 ---
7. Nightgowns
Many women just CANNOT find the right clothes to wear when they're about to sleep at night. Sometimes the clothes aren't comfortable enough or they're too tight. Instead of your usual pajamas, substitute them for a lacy nightgown. Nightgowns come in many sizes and types. You can get a backless nightgown or a long or short nightgown, sleeveless and many more. It should be a staple in every women's closet.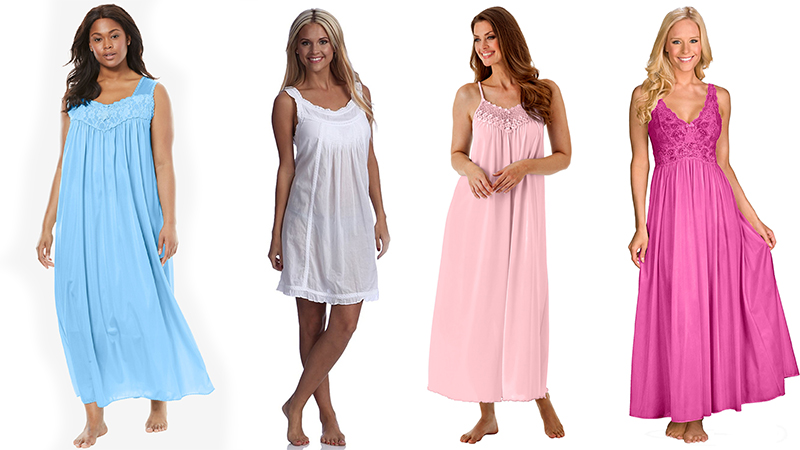 ---
6.Bustiers
Corsets and bustiers have a lot in common and also look the same. However, bustiers are strapless close-fitted garment used to boost your bust and shape your waist. They are shorter than a corset and are made up of flexible fabrics. Bustiers can also be worn as camisoles and also work as a push up bra. They are more affordable than corsets and do not have boning like that of a corset.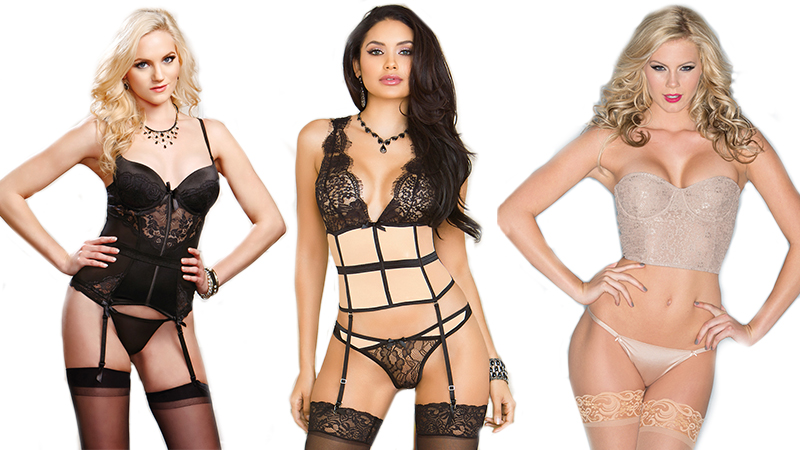 ---
5. Négligée/Babydoll
A négligée, also known as babydoll, is a sheer knee-length see-through dress. It is the ultimate and simplest choice of a lingerie that you can use to impress your partner. The word negligee literally means neglected. It even has a light feeling against your skin and is amazingly comfortable.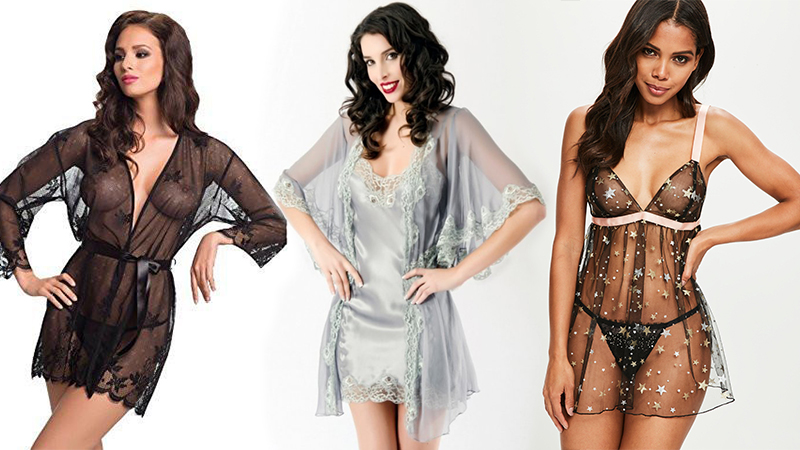 ---
4. Chemise
A chemise used to be a simple shirt which was worn under the clothes as a form of vest. Now, chemise is used as a lingerie and is similar to a negligee. It is made up of flimsy fabric which is supple against your body. The modern day chemise is much more revealing and is specifically designed to make a woman feel sexy about herself. It is sleeveless and loose fitted around the waist.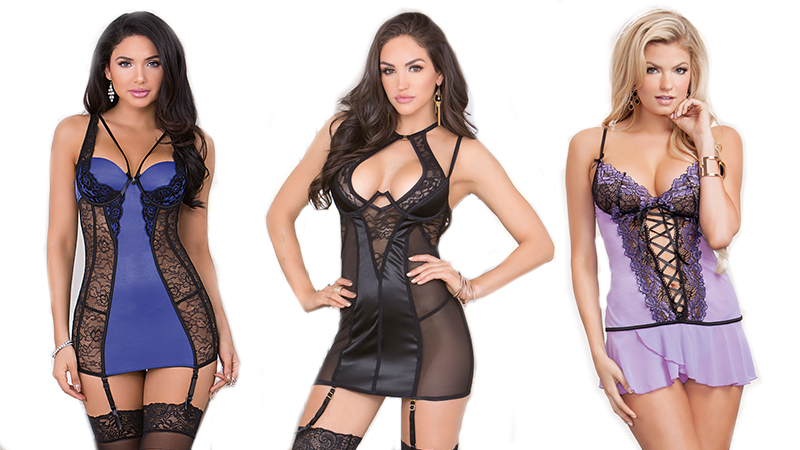 ---
3. Teddy
Teddy is a form of bikini or a one piece bodysuit. It is a combination of a bra and panty which is attached. Women who are unable to sport a bikini prefer teddies over them because they come with the right amount of support. But other than being a substitute for a swim suit, it fits to your body like glue and can make you feel and seem appealing to yourself and your partner too.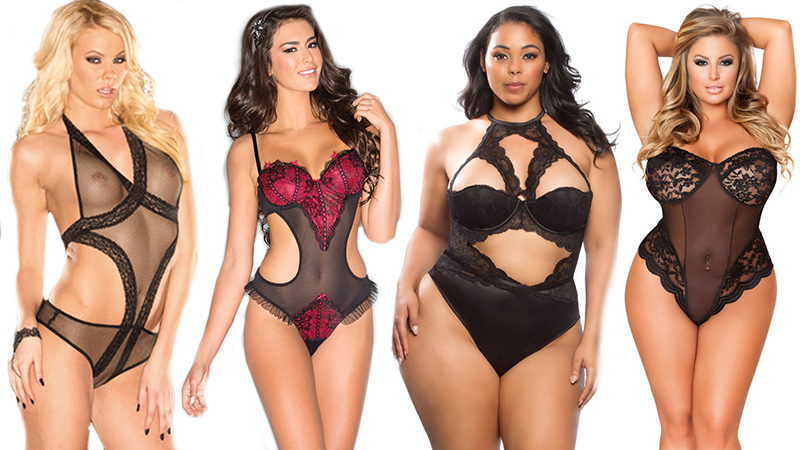 ---
2. Camisoles
Camisoles are and should be must-haves if you do not have any. Camisoles are basically sleeveless innerwear with spaghetti thin straps. However, a camisole is not only used as an innerwear. The reason why it is a must-have is because of its multi-purpose. It can be used as an outer-wear as well! They come with a built-in bra or without it.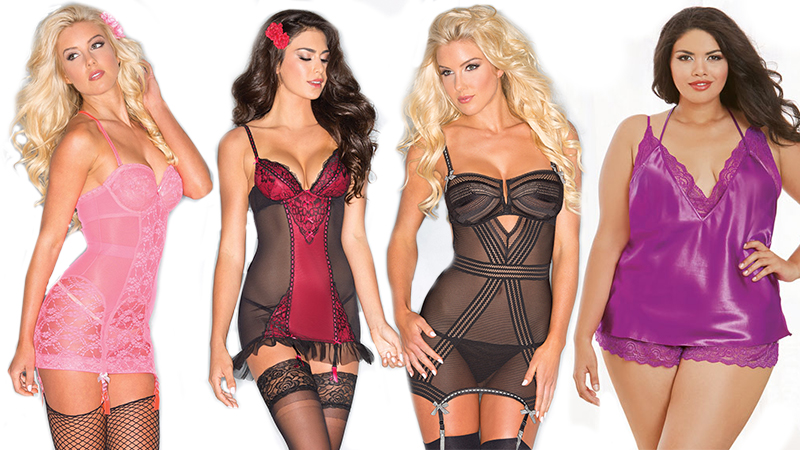 ---
1. Corsets
At the top of our list of the best types on lingerie are corsets. Women have been wearing corsets since as long as the 18th century underneath dresses. Now, corsets are used to give a woman's body a nice curve and hide unwanted fat. You can now wear a corset with a garter belt and cover up with a sheer dress. This way it remains a surprise. You should, more preferably, choose a corset with steel boning because it is much more comfortable and long lasting.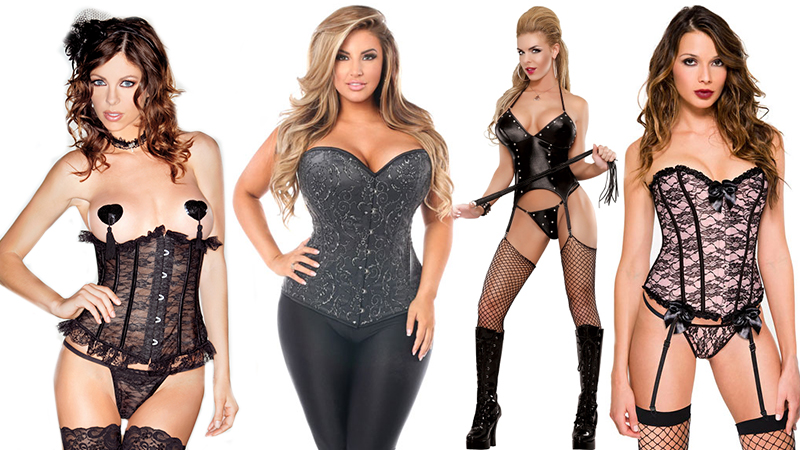 We hope you enjoyed our list of the Top 10 Types of Lingerie To Spice Up Your Relationship. Generally, it is always a good option for women to wear lingerie to feel good inside and out and to feel more confident about themselves. Plus, it is the perfect way to spice things up with your partner in the bedroom with all these types of lingerie.
To keep updated with all of our sexy women's lingerie, please follow Simply Delicious on Facebook or Twitter.