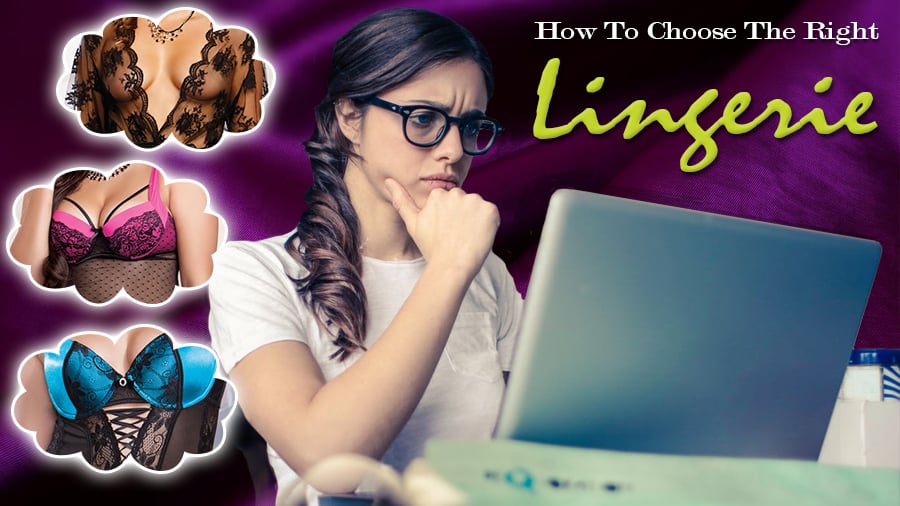 Are you looking for how to choose the right lingerie for your body? Beauty comes in all shapes and sizes, remember? This is what we've known all our lives. Well, it is true. Beauty certainly comes in all sizes and shapes with colors you can't resist, in lingerie. And yet only a few know how important it actually is.
In layman's language, lingerie is the undergarment that women's wear underneath their clothes. No. It is much more than that: It is every woman's utmost desire to own a red piece with an upper top. Or a cheetah would do, too. The wide range suits us just perfectly. The misconception that lingerie is only bra and underwear prevail commonly and is passed on to other without being enlightened of the woman world. A lingerie is much more than just two pieces. There are different pieces that you can find in woman's lingerie department of the store. Victoria's Secret, at least, taught us that. And don't ask your friends. They grew up buying the same loose lingerie that you wore. Now that you have all the amazing reasons to buy the lingerie, it is very important that you know your fitting options.
Let's take a look at how to choose the right lingerie and sleepwear for your romantic endeavors.
The most convenient piece of lingerie is a camisole. It's a long open necked sleeveless top that you match with a fancy bra and a lower top. A camisole could be pulled off individually and with an upper top as well. The fancy frill camisole is what you need to aim for in the summer. It gives you a chic look if you're okay with wearing it in public. Mostly, camisoles are white in color and seem perfect in pastel shades.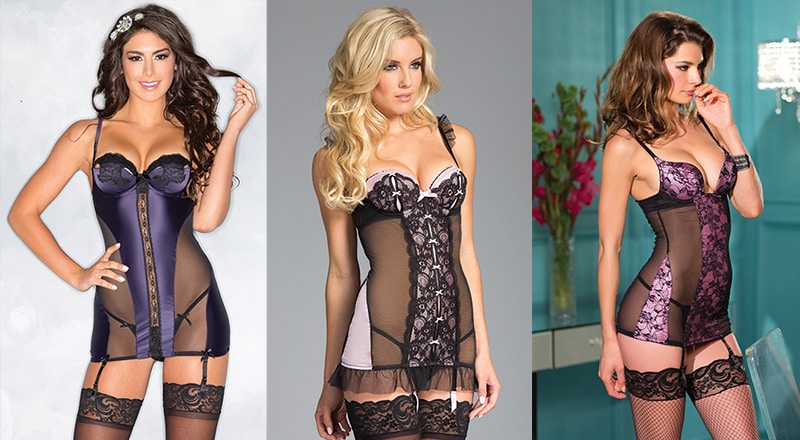 This piece is something that you cannot wear outside normally except Halloween. Even though it might be termed as a naughty or tease piece of lingerie yet this is a very comfortable choice as it holds your stockings in the dress that you are to wear. Shop till you drop!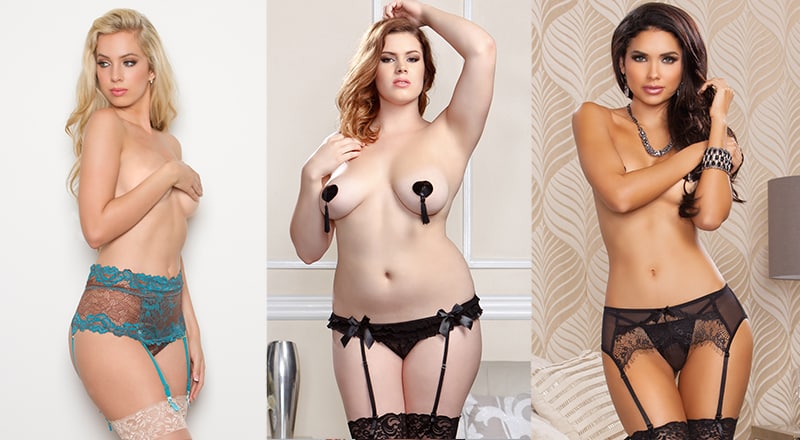 There's nothing in the world like two perfectly matched and contrasted set of bra and panties. This is something that gives you a sense of self confidence and makes you altogether a bold person. It's true. Women have different criteria set for feeling confident.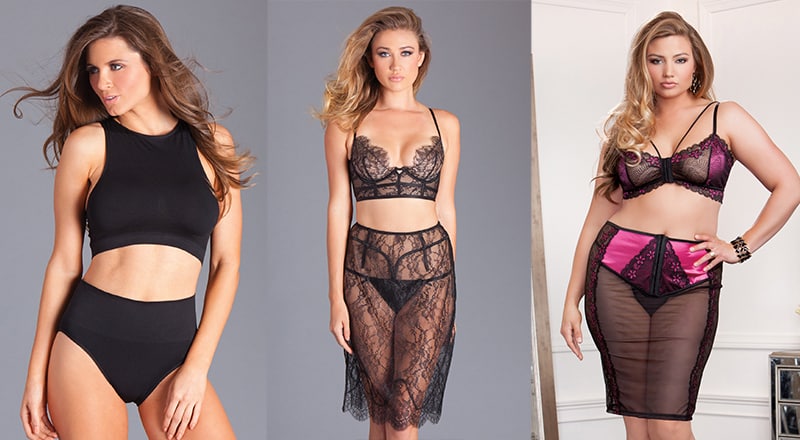 What have you been doing if not even a single piece of bustier is not a part of your closet drawer. A bustier is a full waist length that extends all the way up to the bra. But the focus here is not on lower part but the upper part. A bustier gives you a bust on the regions where necessary. A pinky bustier with a net frilled down. Imagine that! The enhanced shape and firmness are your hook.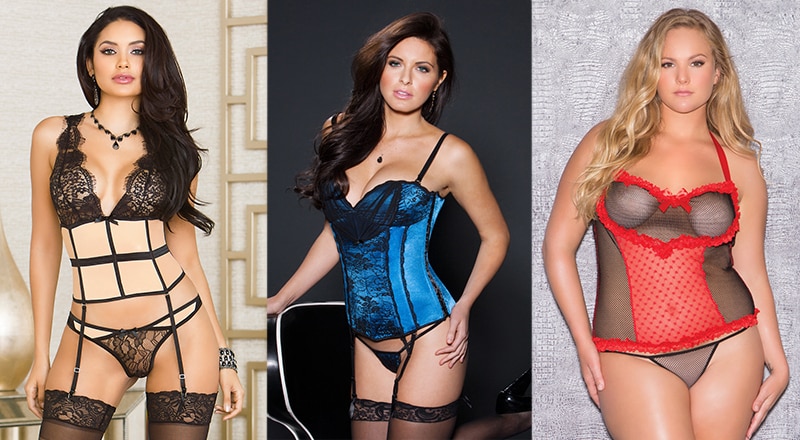 A teddy is your two in one combination! A perfectly placed camisole and a bra that you suit your purpose for beach day as a bathing suit. An all-black would give your figure a boost that no one, even you, is ready for.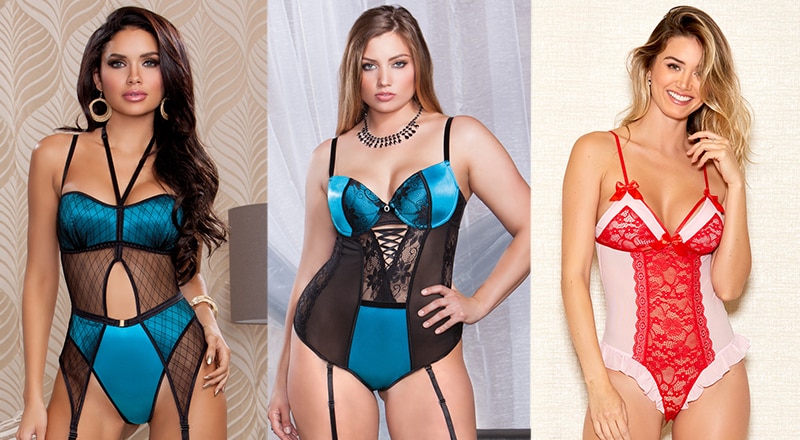 Snuggling up into your bed and not being able to care about anything is amongst the two best feelings in the world. First being: Getting whatever you want to eat. Free and open nightgowns are a trend among people who have a thing against most probably. Worry not. There's nothing wrong with you. The nightgowns make sure than your comfort is the priority  and you get to look sexy. Suits you well, ladies.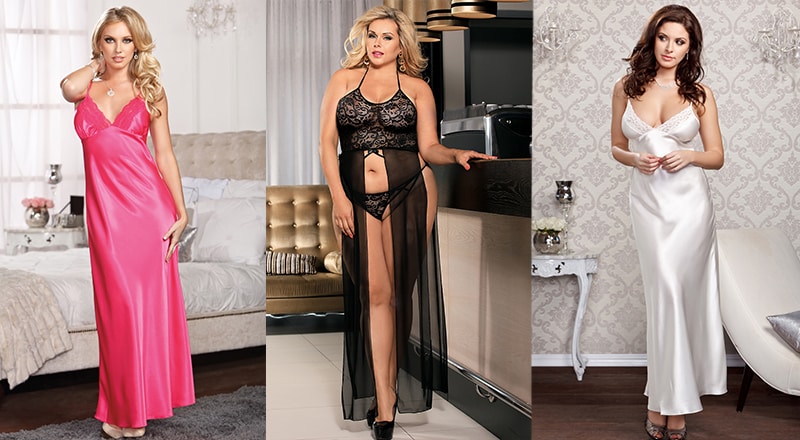 When it comes to a robe, keep in mind that it should be worn loosely. This loungewear serves three main purposes: to be absorbent, to cover up, and to be comfortable — and you don't want to skimp on two of those three uses by getting a robe that's too small.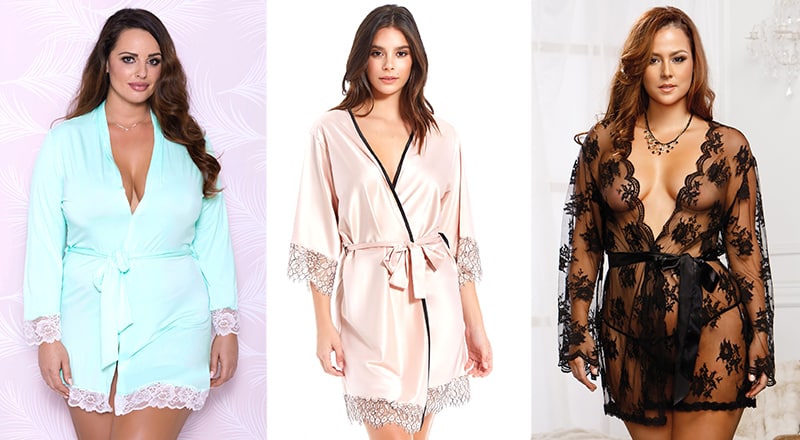 Corsets are worn to enhance the hourglass figure. The waist size reduces easily in a corset. The idea of a corset runs back to 1800's. But over the time, women have modified it. A corset is nightwear that can be your choice of self-pampering.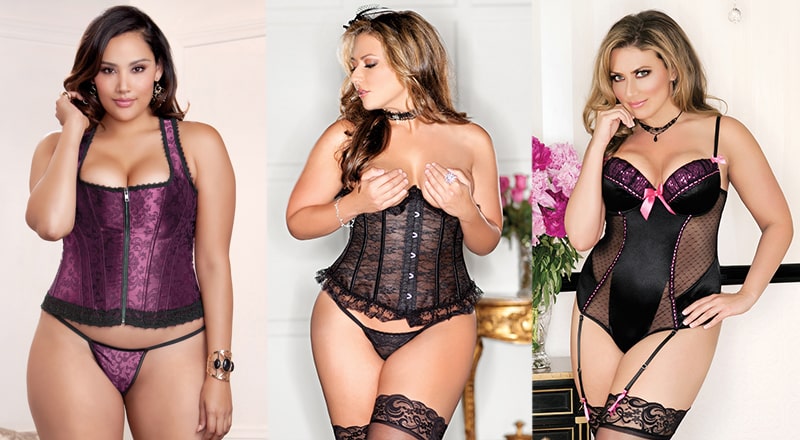 Babydolls give you an easy option for any mood that strikes. They typically are on the short side, falling above the knee. They usually fits snug and skims the body, the latter may have a somewhat looser fit, particularly around the hips. Babydolls often have separated cups (and sometimes even underwire), thus offering support and accentuating the bust.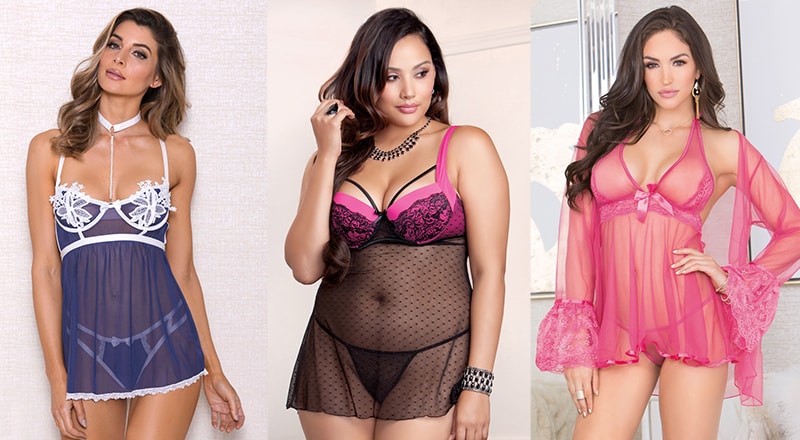 Also, on the short side, a chemise tends to be longer than a babydoll, hitting somewhere between mid-thigh and the knee. It fits very close to the hips and thighs.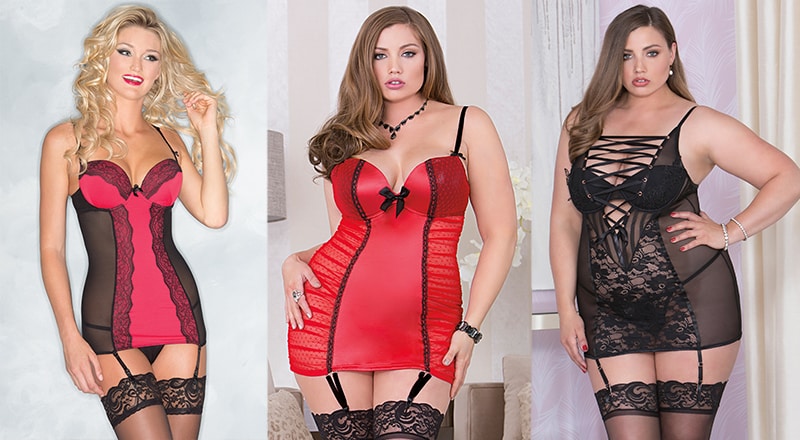 When thinking on how to choose the right lingerie or intimates, shopping for lingerie is also a fun task in itself. Especially the first time you 'need' it. Isn't it, ladies? Trying on all those fantasy pieces and asking your man or best friend as to what suited you. Whether you are a plus size, petite, or anything in between, one important thing is that you must know your body type. In order to fit right into your bra or any other lingerie piece you're buying. Or, you could always try on and know what your catch is.
We hope that the article on how to choose the right lingerie was useful and gave you plenty of tips and ideas for you and now you know the vast choices you have. Feel free to stop by our online store here at Simply Delicious and search for the best selections for your collection.