Making a lingerie statement without even trying to make a lingerie statement says a lot. This means that you are focusing on finding out what makes your partner tick and what sexy lingerie you can entice him with in the bedroom. Who doesn't like frivolous fun with that special someone? Did you know that lingerie is the most sensual ways of showing someone that you feel sexy both inside and out. It also brings out a confidence within that you may or may not have even realized you had. Sexy lingerie comes highly recommended to heighten every night or any pleasurable time spent together. At Simply Delicious Fashion, we suggest that you choose one or two pieces that will make you both absolutely comfortable and not be bashful about exploring your sensuality. Let's face it, no one wants to feel uncomfortable. Pleasure was meant to be expressed in a fun way, not a stressful one. We have enough stress every day in our lives, who needs to add to that? Did you know that It was once said that white lingerie was boring? True fact. Not anymore! Anything that makes you feel sexy and sensual is ok regardless of the color.
Here is my non-expert advice; get to know one another both sexually, and non-sexually. Nobody wants to feel rushed into anything, and if we push too fast and move too quickly, we may not get the same response, or outcome that we had hoped for. So, what am I saying here? I am simply saying to get to know about one another and then you can enjoy moments of passion and erotic fun!
Next; where does one start once they come to that special point in a relationship where it's time to pass go? My suggestion? Be creative, get daring. Step outside of your comfort zone.  It doesn't have to be anything radical. In short; why not just try kicking it up a notch? More often than not, a little goes a long way. Sexy Chemises will take the action out of the bedroom and into every room. Consider that intriguing moment with your partner in an irresistibly sexy underwear or bedroom fantasy outfit. Let your passion and imagination take over and the naughty bits will do their job.
The real key at hand is to dig deep and find out what makes your loved one stop in his tracks and fall under your spell even when the football game is on. Discover what truly drives your mate. It could be something as simple as a sexy matching bra set. Getting the right type of lingerie or racy outfit will keep your evenings as thrilling and exceptionally satisfying just the way you've always wanted them to be.
Buying bedroom necessities together as a couple nowadays is far more appealing and more convenient. With the growing popularity of online shopping, you now have the ability to customize your order however you choose to do so.
Don't ever be afraid to talk to your partner. You can now maintain the sizzle between the sheets if you communicate openly. Turn up that sexy meter starting now! Shop together. It is just a click away and you can do it in the privacy of your own home. Once you've viewed our online store, take stock of what your bedroom life is like before you embark on picking out that specific lingerie. At Simply Delicious Fashion, our primary goal is to sell you what you are in search of at a lower price than out competition and to win your trust so that you will continue shopping with us for years to come. We also take suggestions as well. We are always looking for ways and means to grow our business, and your thoughts do matter. You have the tools now to make a lingerie statement even without trying to make a lingerie statement.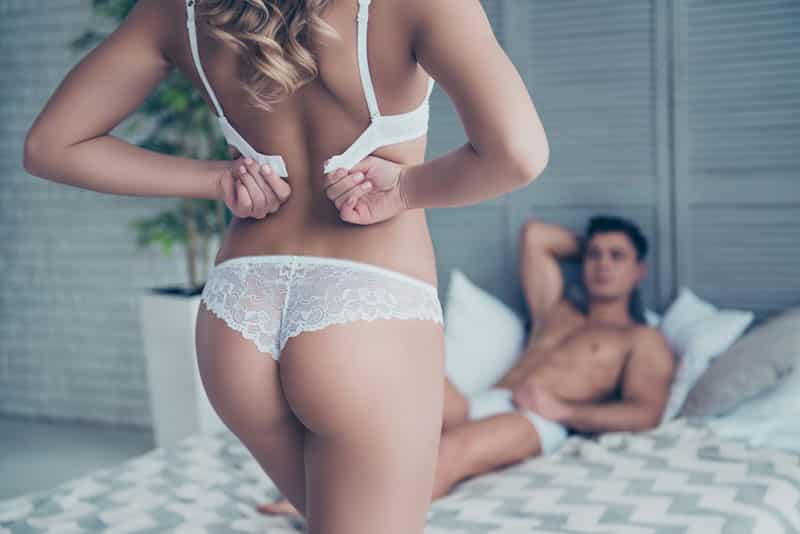 About Simply Delicious Fashion:
Simply Delicious Lingerie is an online fashion boutique specializing in gorgeous lingerie from designers such as Allure, BeWicked,  Coquette, Elegant Moments,  Golyta, and Oh-La-La. Our lingerie is definitely the aphrodisiac of taste, and it represents beauty and luxury at an inexpensive price. At Simply Delicious Fashion, we've personally selected a variety of sexy lingerie just for you and all of your sensuous rendezvous. Now what are you waiting for? Let's go shopping!